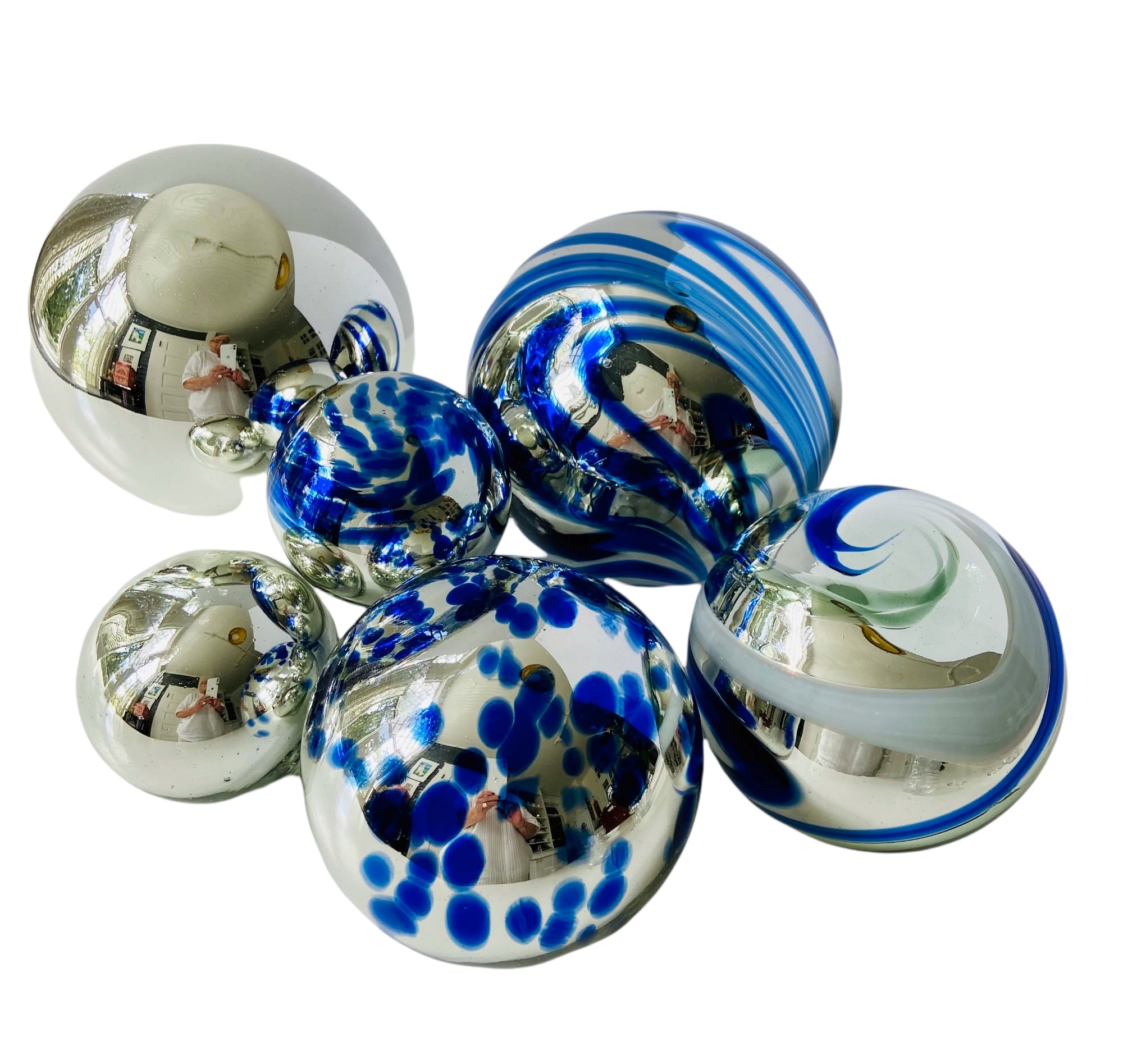 Transform Your Home with Beautiful Wall Spheres and Glass Decor Balls
If you're looking to add a touch of elegance and sophistication to your home decor, look no further than Worldly Goods Too. Our selection of handcrafted wall spheres and glass decor balls are the perfect way to transform any room into a stylish and inviting space.
Our wall spheres and wall assortments come in a range of stunning finishes, from sleek and modern metallics to classic and timeless whites and grays. Made of high-quality materials, they are durable and built to last. And with sizes ranging from small accent pieces to large statement pieces, there's a wall sphere to fit any space and style.
Our glass decor balls are equally impressive, featuring shimmering, iridescent hues that dance in the light. Each one is handcrafted by skilled artisans, ensuring that no two are exactly alike. They come in a range of sizes and colors, from delicate pastels to bold and vibrant shades, allowing you to create a unique and personalized look in any room.
But it's not just the beauty of our products that sets them apart - it's their versatility. Our wall spheres can be used to add dimension and depth to any wall, creating a stunning visual focal point. They look equally stunning when displayed alone or in a group, allowing you to create a unique and personalized wall display that reflects your style and personality.
Our glass decor balls, on the other hand, can be used in a variety of ways. They make beautiful accent pieces when displayed on a mantel or coffee table, adding a touch of glamour and sophistication to any living space. They can also be used as centerpieces for special occasions, such as weddings and dinner parties, or even incorporated into floral arrangements for a unique and unexpected twist.